Quote is a network tool that lets you view quotations from a remote Quote server. Quote servers often display a "quote of the day".
You can use the Quote tool to identify if a host is "alive".
To use the Quote tool, do the following:
Select the Quote tab.


Enter in the Server text box the host name or IP address of the remote Quote server.

The drop-down list shows the previous host names or IP addresses you have queried.


Click the Start button.

The Quote client establishes a connection with the remote Quote server and displays a random quote in the Response area. If the specified host does not have a Quote server, the Quote client displays the message:

No server found there.
Tip: You can right-click the Response area to display the pop-up menu.
Quote example: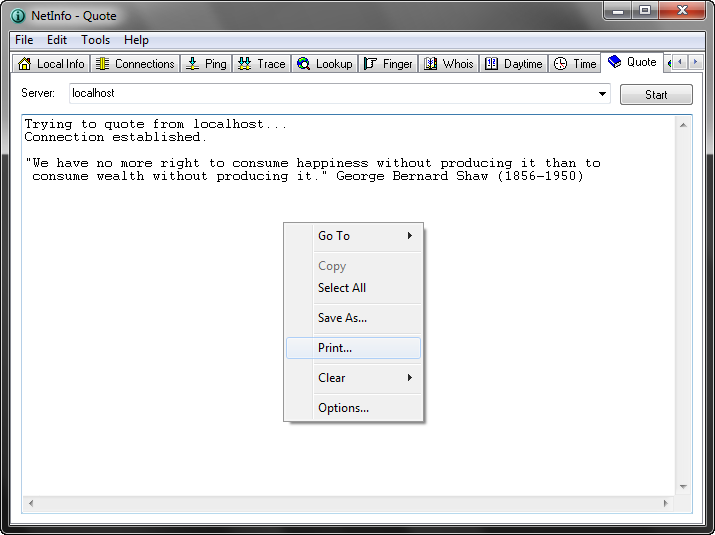 Take a tour: